In the following manual you will find instructions on how to configure your uni-ak mail-address on Outlook 2010.
When you open Outlook for the first time the mail assistant will start automatically. Click "Next >".
Then you are asked if you want to configure an e-mail account. Choose "Yes" and click "Next >".
At the next window you just have to check the box "Manually configure server-settings or server-types". Click "Next >"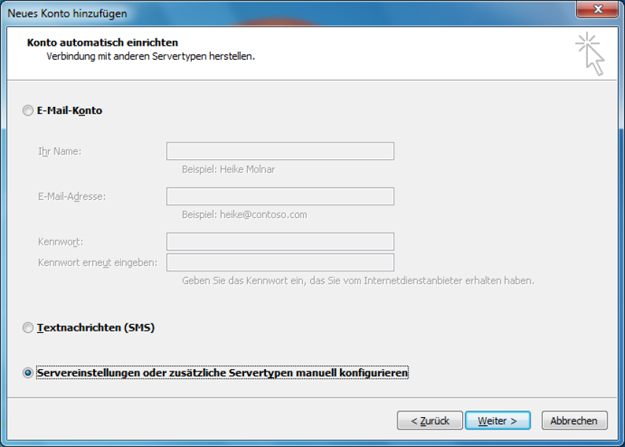 Choose "Internet-E-Mail" and click "Next".
Now you have to enter your data. You can apply the data from the picture below but consider that as a student you need to enter "@student.uni-ak.ac.at" and as an employee "@uni-ak.ac.at". Enter your p-, s-, x-, u-, m- or b- number as your user name and your password below.
Now click "More Settings". go to the last tab "Advanced" and set the drop-down lists to "SSL". Enter the port number 465 for the outgoing server and 993 for the incoming server.
Go to the Tab "Outgoing server" and activate the option "The outgoing server (SMTP) needs authentification".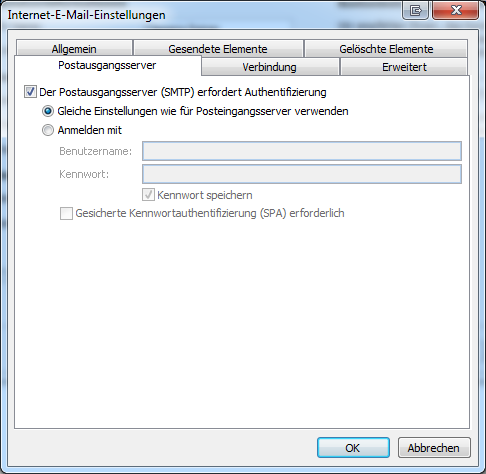 Click "OK".
Close the previous window by clicking "Next >". After closing the window the settings are being tested.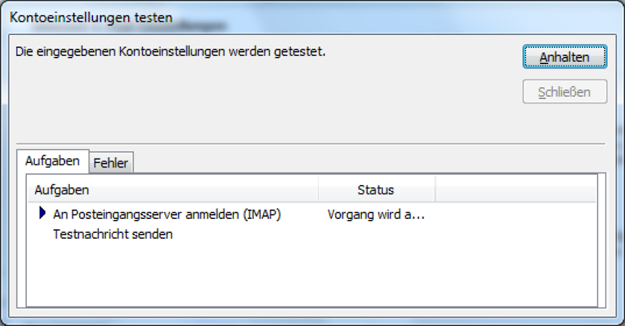 Now the configuration is completed and you can click "Finish".
After your e-mail account has been synced to Outlook, click on "File" in the upper left corner and open the "Account settings" below "Information".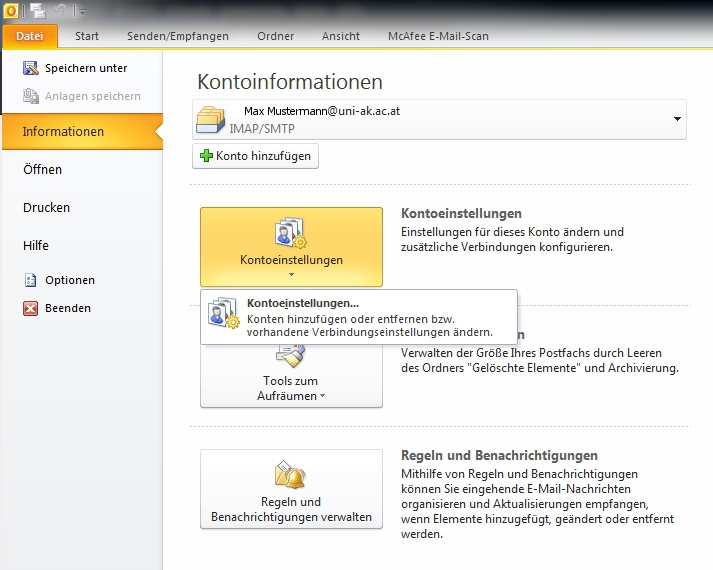 Below the "E-Mail" tab, double-click on your e-mail address.
In the new window please click on "Additional Settings". Another window will open up. Now click on the "Sent items" button and select "Save sent items in the following folder on the server:". Then you have to click on your e-mail address and inbox until you can select the folder "Sent". After doing this you can close the menu by clicking on "OK" and then "Next >".
This completes your account setup.