ownCloud calendar for iOS (iPhone) #
First, create a token in the cloud. To do this, please follow the instructions to create a token.
Open the settings and go to "Passwords & Accounts"
There click on "Add Account"
Now select "Other".
Now select "Add CalDAV Account".
Enter the following data: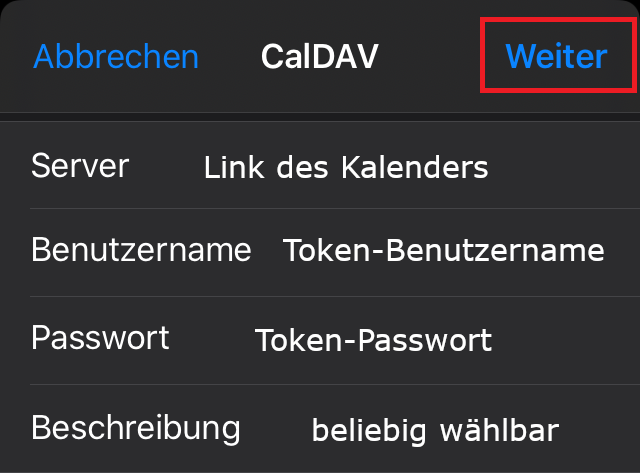 Then click on "Next"
With another click on "Save" your ownCloud calendar will be added to your iPhone.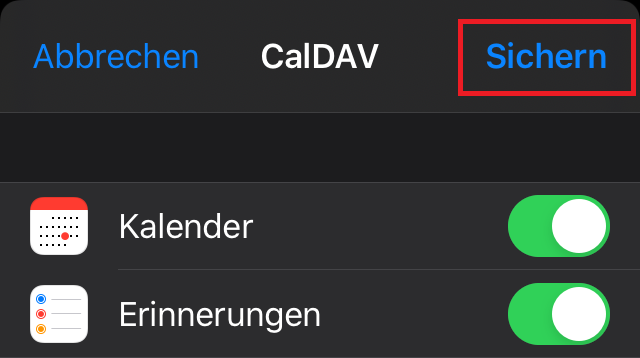 The ownCloud calendars can now be called up via the calendar app.