There are currently problems with the hallway printer on MAC OS. You can alternatively print via the web interface.

Open an internet browser (Firefox, Safari,..) and click here to access the web interface.

The following note must be accepted before the login:

Log in with your p- Number (or s- Number) and the associated password.

After the successful login, you will be redirected to the dashboard.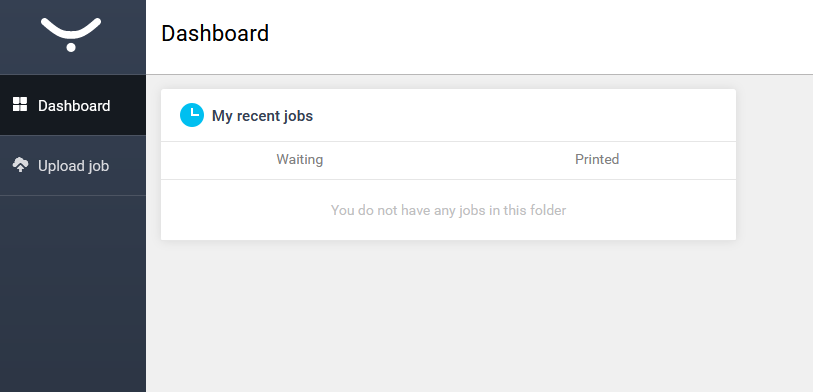 Click on "Upload Job" and on "Select Files" to upload the desired documents.
The selection can also be done by "Drag and Drop"

After that you can add more files, delete, print black/white or duplex.
These setting can still be changed directly on the printer.
Click on "Upload" to upload the files completely.

When you click on "Upload", the files are uploaded to the hallway printer.

The uploaded documents can be printed at the hallway printer.
The job can be deleted before via "Edit".
When the job is printed it moves to "Printed".