Make sure that wireless connection is enabled on your device , this is normally shown by the glowing blue symbols pictured below.
Now select the following icon with left-click.
After that the following window pops up.
Now select "eduroam".
If you dont want your device to automatically connect to the eduroam, remove the checkmark at "Connect automatically".
Now log in with "pxxxxxxx@uni-ak.ac.at" or "sxxxxxxx@student.uni-ak.ac.at" using the assosiated password.
Please pay attention to the amount of zeros in your employee-number. Older Accounts have three leading zeros, new accounts however only have two.
Then click "Connect".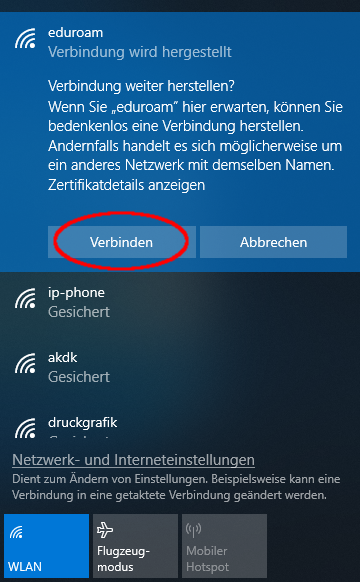 Now you should be Connected to the WLAN.